Dr Nigel Ackroyd

Vascular & Endovascular Surgeon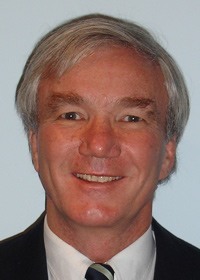 Dr Nigel Ackroyd
Dr Nigel Ackroyd has a long experience of keyhole, otherwise known as endoluminal vascular surgery. He was the first surgeon to perform keyhole (endoluminal) aortic aneurysm repair in the northern beaches area and has kept abreast of new developments in this field. He has extensive experience in the Doppler ultrasound assessment of vascular conditions and runs a busy vascular assessment clinic.
As well as vascular surgery he has a significant general surgical committment to the hospitals where he works. He performs keyhole hernia and gallbladder surgery as well as the broard scope of emergency surgery. This broad scope of experience has often been helpful in clinical practice as illness does not always follow precise borders.
He has a long experience with the non operative treatment of varicose veins including the use of the radiofrequency VNUS techniques and the latest Laser Sclerotheraphy devices.
Bondi Beach Public School
Randwick Boys' High School
Dux of School
Senior Prefect
Open Athletics Champion
Sydney University
Alec McGuiness Memorial Prize for Clinical Medicine
Mead Johnstone Prize for Paediatrics
First Place Clinical Surgery Final Year
Training Appointments
Sydney Hospital - JRMO
Hammersmith Hospital London UK - Registrar
Hillingdon Hospital London UK - Senior Registrar
Broardgreen Hospital Liverpool UK - Senior Registrar
Royal North Shore Hospital - Vascular Surgery Research Fellow
Ethel and Olive Hewitt Medical Research Scholarship
RACS Foundation Scholarship
Current Appointments
Manly Hospital - Visiting Medical Officer
Sydney Adventist Hospital - Visiting Medical Officer
Qualifications
MB BS (Honours) Sydney University
FRCS (Eng), FRCS (Edin), FRCS (Glas)
MRCP (UK)
FRACS
Diplpoma of Diagnostic Ultrasound
Society Membership
Australian Vascular Society
Australasian College of Surgeons
ANZ Society of Phlebology